Deliver social impact with your

We make engaging stakeholders effortless, so you can scale your impact with no limitations
EXPLORE OUR SOLUTIONS FOR
Engage colleagues, tenants and partners in social value and volunteering programmes. Increase social and environmental wellbeing and build stronger relationships.
Effectively manage and scale your volunteering programmes. Engage colleagues, and empower suppliers to support impact organisations, and report on their impact.
Build a strong community of alumni, students and staff. Engage them to progress impactful initiatives, while helping them build meaningful connections and develop new skills.
Reduce the time it takes to run a programme by 70%
Get rid of messy spreadsheets and nightmarish email chains. We estimate that it can take up to 320 hrs/month to run a best-in-class programme, and with Goodsted, we can reduce this time to only 99 hrs/month.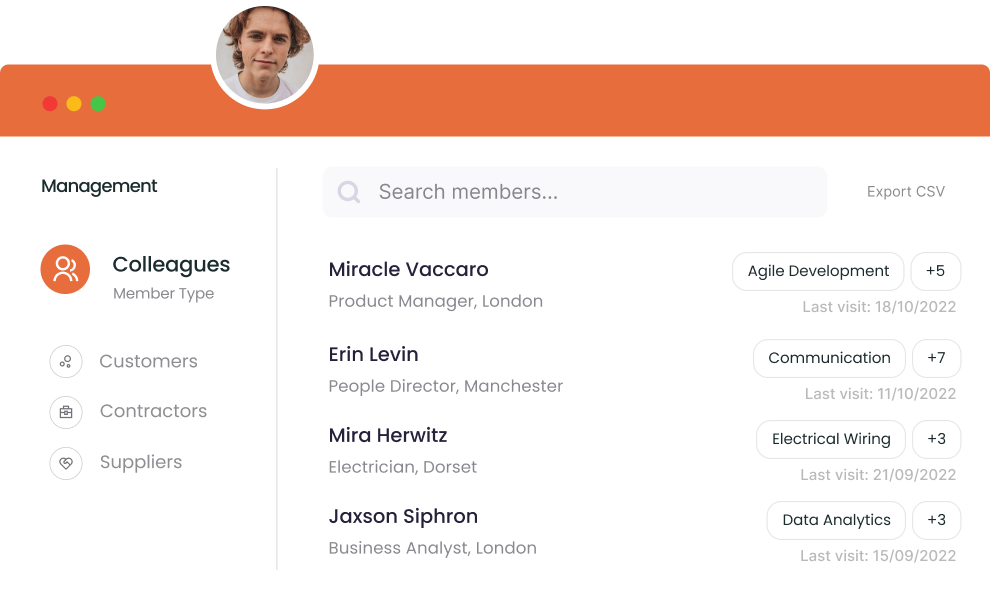 Engage stakeholders and break down silos
Scale your collective impact by engaging your whole value chain. Goodsted makes collaboration seamless and transparent so you can easily expand your programmes beyond your colleagues.
47%
less cost on avg. to run a programme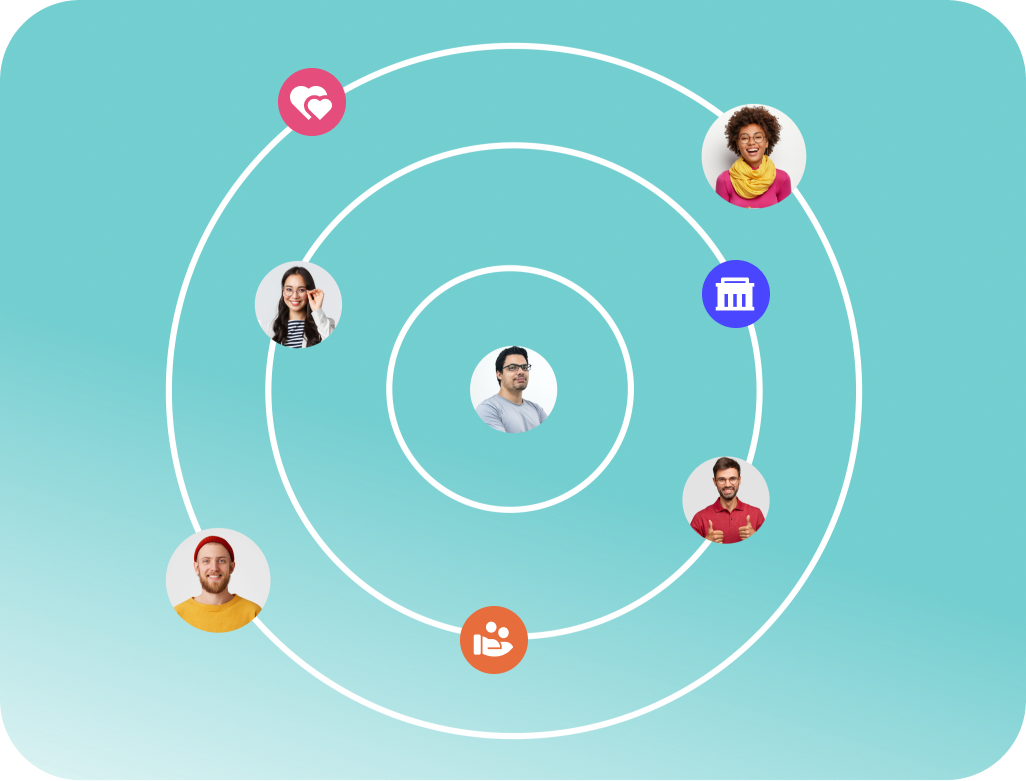 Easily demonstrate your impact
Hit ESG and social value targets, and let Goodsted do the heavy work on measurements. Our dynamic dashboards and analytics will keep track of your activities and the collective impact you create in real-time.
Stop wasting time on labour-intensive tasks

Sit back and review your performance anytime

Confidently report on your achievements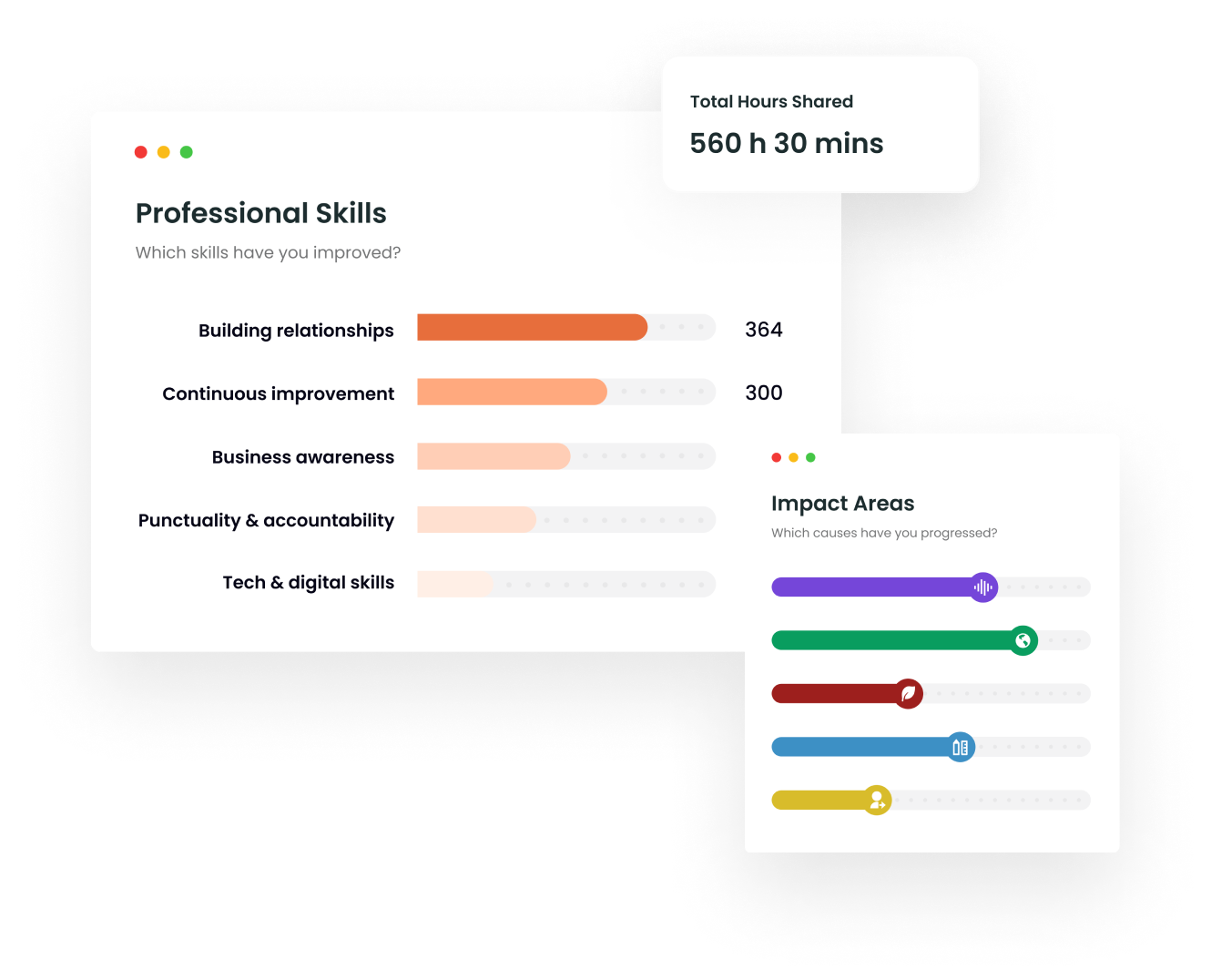 Say goodbye to...
Administrative errors

Keeping track of things manually results in a higher chance of manual error

Unsatisfying tasks

Doing repetitive tasks is never fun, and can easily create an unsatisfying work environment

Low impact

Not being able to run and scale your programme effectively creates lower positive impact
260+
Beneficiary organisations
360+
Opportunities completed
All-in-one stakeholder impact management platform
Goodsted has everything you need to set your programme up for success
Increase participation

Leave the match-macking to us. Our intelligent suggestions tailor opportunities to the skills and causes people are passionate about. So each is empowered to engage in a meaningful way.

Get your private community

We hand you the tools to effectively bring every stakeholder together in your own branded space, while still providing you access to the wider, open Goodsted network.
Understand the needs of non-profits

All activities are designed for ultimate transparency up front, and empower partners to share their needs in real-time. This way you can assess what skills and resources are needed most.

Scale the engagement

We make every action transparent. Our auto-updates keep the conversations alive, so no need to worry about manually posting updates on your activities.
Support causes you care about
Increase stakeholder engagement with access to 24+ global causes to champion
Choose what fits
you the best
Whether you're just starting out on your impact journey, or are ready to scale your programme more widely in your community — get started with Goodsted.
See Plans & Pricing

Angela Gould
Ex-volunteering Lead, Aster Group
"I almost felt, in the end that I was an admin assistant. I didn't actually have time to do a lot of the other stuff that would have brought more value to the work we were doing. Goodsted offers a way for doing more meaningful work"

Gill Roberts
Volunteering Lead, Aster Group
"Thanks to Goodsted, we've gained a lot of time each month. We can now spend this time on strengthening our relationship with partners, sourcing new opportunities, and working to create new impactful projects!"

Cam Kinsella
Director, Aster Foundation
"We are very lucky to have such a talented organisation as an extended part of the Aster Foundation family! Thanks Goodsted for all you have done so far."
Don't miss our latest insights
We share stories and strategies on how to improve your stakeholder engagement programmes and scale your impact
Give Goodsted a try!
Engage your stakeholders effectively in your
social value and volunteering programme.
Get Started Now