Find skilled volunteer support
Help grow your social impact business, nonprofit or community project and achieve your impact goals with the help of skilled volunteers.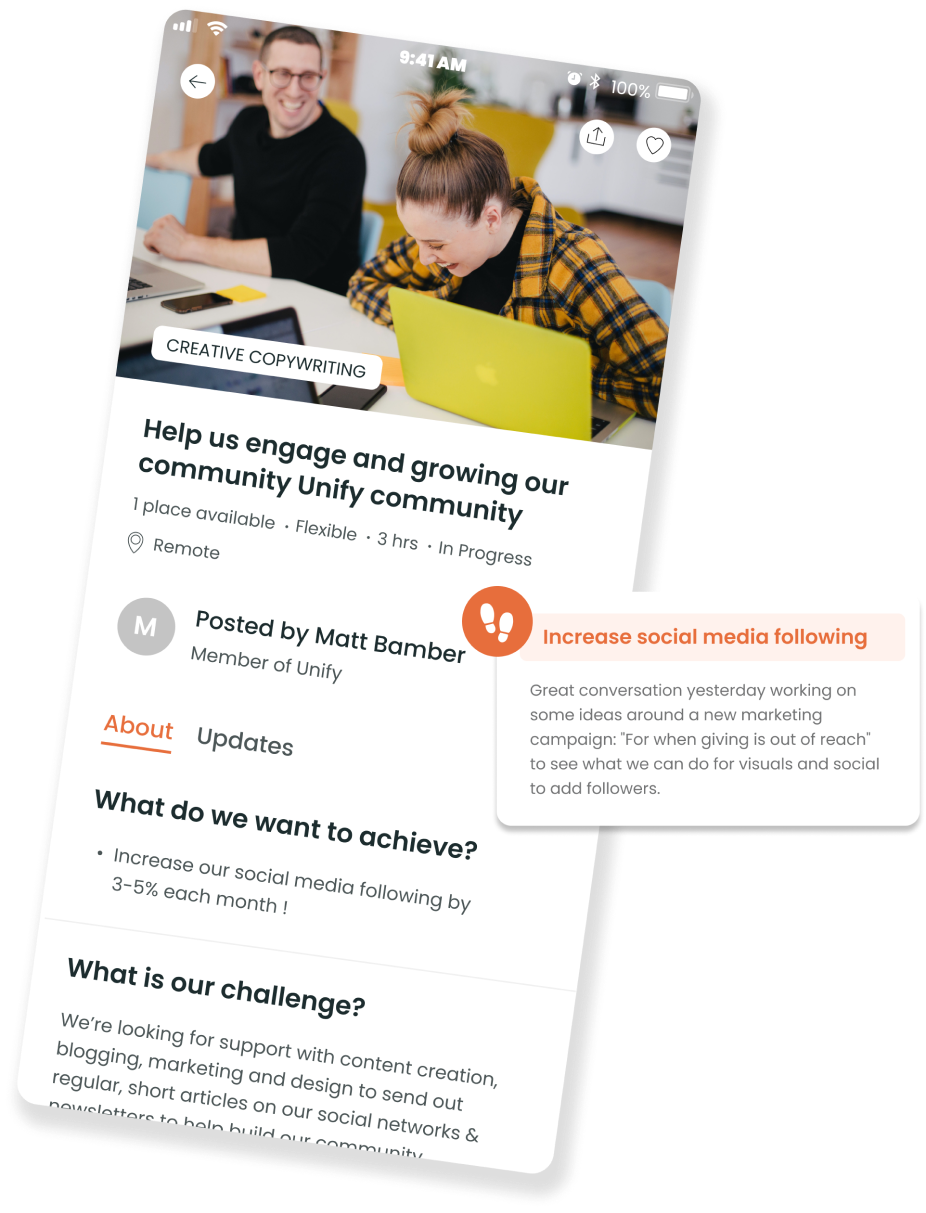 Share your mission
Register your initiative, organisation or community project to set up your page and clarify your mission on Goodsted.
Find support
Post opportunities to find skilled support. Hold brainstorming sessions or have volunteers help with tasks!
Achieve your goals
Share updates and keep supporters up to date on the lasting impact they help you create.
Testimonials
Hear what our members, clients and partners say about the benefits.
Struggling to find the help I needed in tough times, I was blown away by the help and offers I received. I am even continuing to work on a freelance basis with a talented designer!
Martyn Odell
Founder at Lagom Chef
Our Main Features
Organisation page
Have a unique brand page to communicate your purpose.
Opportunity listings
Post opportunities to help clarify your needs.
Get matched
Find the volunteers best suited to your needs.
Get in touch
Reach out to groups with skills you need to ask for support.
Receive recommendations
Have supporters recommend you to others in the community.
Newsfeed & updates
Share your successes as you achieve your goals.
Some resources, FAQ's and, documentation
The Goodsted community is here to help you achieve your social and environmental goals and scale your impact, so you can make a difference.
Sign up now to join an inspiring community of changemakers
Just insert your email into the field below and we'll keep you up to date on available volunteer opportunities. What are you waiting for?