Employee Purpose
Activate your social purpose
Are you looking for an easy way for you and your colleagues to share skills & time to support causes? We can help! Get started for free, and start taking action!
Motivate, inspire and engage employees with our unique range of opportunities fit to their skills and interests.
Share and develop your skills while helping to progress causes you're passionate about.
Track and report on impact
Seamlessly track engagement and report on the impact of your programme with automated real-time dashboards.
Testimonials
Hear what our members, clients and partners say about the benefits.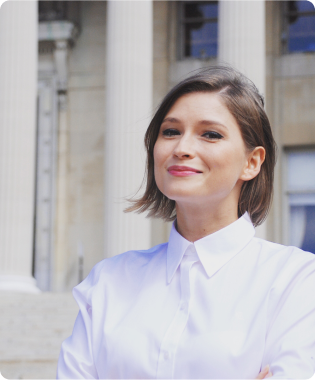 It's a rare opportunity to have a direct positive impact that goes beyond just monetary gain by making good for our society and people.
Kate Saksik
Engagement Manager at Prophet
Kick-start your volunteering programme
Onboarding
Impact goals and talent-resources clarified, and employees are invited to join your programme
Engagement
Real-time updates, nudges and goal celebrations are shared to motivate colleagues to participate.
Reporting
Access live engagement reports and impact analytics to keep track of participation and contributions.
Invite 10 of your colleagues and start sharing your skills with as many causes as you want!
Invite up to 50 of your colleagues, share your skills, and easily report on your activity and impact.
Engage unlimited number of colleagues, report on your activity, benefit from account support, content collaboration and more.
Get your own branded / private ecosystem within Goodsted, engage your colleagues as well as partners and more.
Causes
you care about